CounterPoint SQL... Call for a FREE DEMO 1-877-890-5500 > Free Training <
CounterPointSQL from Radiant Systems is a Five-Star Award Winning Point of Sale (POS) Business Software Solution for Retail and Wholesale Customers.

CounterPoint SQL is a complete retail management solution that gives you power and control over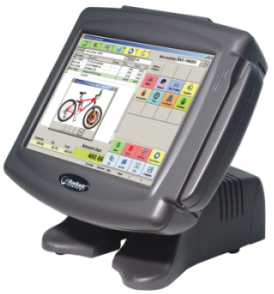 every aspect of your business—point-of-sale, inventory, customers, purchasing, sales history, and more. CounterPoint includes powerful features and flexible options so you can run your business your way.
CounterPointSQL is highly customizable (by the user) and based on Microsoft's industry standard SQL Server DataBase. CPSQL includes integrated CPOnline E-commerce options and CP Gateway internet processing for fast "2 second" credit card transactions. CounterPointSQL is fast, easy to learn, and is supported by Radiant Certified IT professionals.

Base System and Options - See Interactive Demo
The CounterPoint Base System offers countless front-counter and back-office tools to help your business run efficiently and profitably. Options add specialized functions to your system and can be purchased with the Base System, or later as your business needs change.
| | |
| --- | --- |
| Base Features: | Options: |
| | Features & Functions Brochure |
| | |